Water Spinach With Bean Curd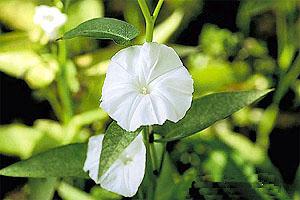 Yield: 4 servings
2 lb Fresh Chinese water spinach -=OR=- European spinach
2 tb Peanut oil
3 tb Chile fermented bean curd -=OR=- -plain fermented bean curd
2 tb Rice wine or dry sherry
3 tb Water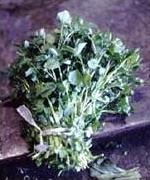 WASH WATER SPINACH, drain. Cut off bottom 2 inches of stem. Cut rest of spinach into 4-inch segments. Heat wok or large saute pan until hot; add oil. Put in fermented bean curd and crush with spatula, breaking into small pieces. Put in water spinach and stir-fry 2 minutes. Pour in rice wine and water and cook 3 minutes. Place on serving platter; serve at once.
Fried Ung Choy* with Sambal
½ kati ung choy
2 oz. dried prawns(pounded coarsely)
salt to taste
4 Tbs. cooking oil
Pounded ingredients
3 dried chilis
3 fresh chilis
3 kukui nut kernels
6 small oniions
¼ piece shrimp paste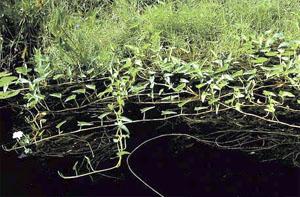 Break off leaves of ung choy and tender part of stalk. Wash and drain. Heat oil and fry pounded ingredients until fragrant. Add dried prawns and fry for 2-3 mins.. Turn up heat and put in ung choy to fry for 5 mins.. Season well. Dish up and serve hot.
*Ung Choy-Ipomoea aquatica-Water Spinach