Bread 1-Marigold Muffins
3/4 cup milk
1 1/2 Tbsp crushed dried marigold petals
2 cups sifted flower
1 Tbsp baking powder
1/2 tsp salt
3 Tbsp vegetable oil
4 Tbsp honey
1 egg

Heat milk to boiling point, add crushed petals. In seperate bowl, sift the flour, baking powder, and salt. Add honey and egg, combine with dry ingredients. Fill muffin cups 2/3 full and bake at *400 for 20 minutes.
Bead 2-Golden Corn Bread with Calendula Petals
Makes one 8X8 inch-baking pan.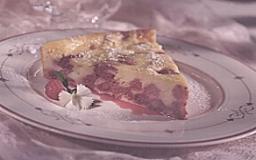 You will need:
1 cup yellow cornmeal ¾ cups unbleached flower 2 tsp. baking powder 2 extra-large eggs 1-cup milk 3 tsp. corn oil ¾ cup shredded cheddar cheese 1 cups corn kernels, fresh or canned ¼ cup calendula petals
Preheat your oven to 375*F. Butter an 8X8 inch pan. In a mixing bowel, combine cornmeal, flour, baking powder, and salt. In another bowel, beat the eggs, add the milk and oil, blending well. Stir cheese and corn, into the wet ingredients. Pour the wet ingredients into the dry and blend with a spoon. Stir in the Calendula petals. Fill the baking pan almost to the top. Bake for 20 minutes, or until the top is a nice golden brown. Let stand 5 minutes and serve. Serve with butter, honey, or butter.