| | | | |
| --- | --- | --- | --- |
| | ADVERTISEMENT... | | |
| | |
| --- | --- |
| SILK FLOWERS - ARTIFICIAL FLOWERS | Valentine.gr |
How can I deside on a type & size of silk tree?

You can start by listing some important decision factors such as:

1. SPACE AVAILABLE FOR THE TREE OR TREES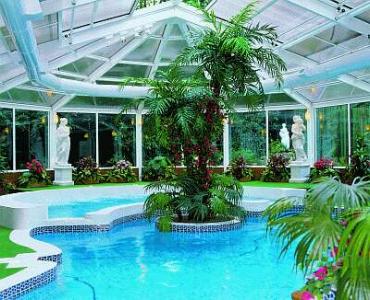 Are there any constraints to the size and/or shaping of the tree such as:

Limited width or depth:

For example, you want to use a palm tree, but you have a narrow space available for a tree. Certain palms should be ruled out: i.e. Fishtail Palm, Kentia Palm, and Areca Palm because their fronds spread widely. A good choice will be either a Bamboo Palm Tree or Raphis Palm, which are more linear trees with shorter fronds, so they work well in tighter areas.

On the other hand, if you are looking for a great focal tree, the Fishtail Palm, Kentia Palm and Areca Palm will spread out beautifully and make a great statement. Some other great choices are the Camellia Leaf Tree, Olive Tree, Ficus Tree, and Maple Tree which can be custom built with a full canopy. Keep in mind that if you are placing a focal tree in an area of a room where people will be walking close by or partially under the tree, you should consider choosing a tree with sufficient height so that the foliage can spread wide after @ 6' tall, without obstructing foot traffic - minimum 10" - 12" OAH.

High Ceilings:

For high ceilings 14Õ and above, care should be taken not to place a tree so small in size that it appears dwarfed in the room. In a room with @ 14' ceilings, a focal tree should be at least 8' tall, in a room with 18' + ceilings, a focal tree should be at least 10' - 12' tall.

Trees going behind furniture:

If your tree is going to be placed behind a piece of furniture like a sofa sectional or chair, you may want to consider having the tree custom shaped. For example, beginning the foliage of the tree above the level of the sofa sectionalso the foliage will not interfere with people sitting on the sofa.

2. STYLE OF TREE:

Do you prefer a dense feel to the tree, such as a Fishtail Palm, Silver Birch,or Camellia Leaf Tree with a more solid look of foliage throughout most of the tree? Or are you envisioning something more see-through, such as a Dracaena Margenata, Ming Aralia Tree or Bamboo Palm Tree? Or how about a very dramatic look - the Giant Bird of Paradise is a great choice.

3.STYLE OR MOTIF OF ROOM OR SPACE:

Some types of trees can be effectively used in many different style environments. The Ficus Tree is a good example of this type of versatile tree. When you have a specific theme or style in the space, you may want to get more selective. Some suggestions for a:

Tropical theme: Aloe Trunk Palm, Giant Bird of Paradise, Fishtail Palm, Kentia Palm, Areca Palm and Bougainvillea Tree

Traditional setting: Ficus Tree, Silver Birch Tree, Capensia Tree, Camellia Leaf Tree, Kentia Palm, Maple Tree, Magnolia Tree

Oriental motif: Ming Aralia Tree, Japanese Maple, Bamboo Palm, Wisteria Tree

Contemporary style: Dracaena Margenata Tree, Giant Bird of Paradise, Kentia Palm

Desert motif: Dracaena Margenata & Yucca Trees, Olive Trees, Mimosa Trees

4. EXISTING COLORS:

Most of the green leaf trees will work well color-wise in most rooms. Just be aware that certain green leaf trees have multi-colors to their leaves, i.e. the Capensia Tree foliage has a deep reddish/burgundy color to the underside of the leaf, and the Maple Tree foliage has a slight multi-coloration to the leaves including oranges & browns. (The Maple Tree can be custom ordered with primarily autumn coloration). And, of course, the colors of blossom-type trees, i.e. Bougainvillea Trees, Magnolia Trees, Wisteria Trees and Dogwood Trees should be a consideration in the room.

5. OTHER EXISTING LIVE TREES IN ROOM:

Although silk trees have become closer to life-like in their appearance in recent years, there are still subtle differences between artificial and natural trees that can be more apparent when in close proximity of each other. If you are placing an artificial tree or trees in a room with existing natural trees, we recommend choosing a different variety than the natural trees.

For example, if you have an existing palm in the room, you can choose something in the palm family, just not the exact variety.

6. PRICE:

There is a wide range in pricing for the different types of silk trees available. If your budget is tight, some good choices will be:
Ficus Tree, Silver Birch Tree, and Capensia Tree.

Also, many types of trees can be value engineered to meet your budget parameters. They are constructed with the same high quality materials and craftsmanship, but with a little less wood and foliage - and the price can usually be reduced by 20%!

7. COORDINATING TREES WITH DECORATIVE CONTAINERS:

Occasionally we construct trees that are to be placed into decorative containers with very narrow openings at the top of the container, or very narrow containers. This limits some types of trees, i.e. the Fishtail Palm has a broad base, which requires at least a12Ó opening . The double-trunk Aloe Trunk Palm is another type of tree requiring a good size opening.

So, if you have an unusual shaped container that you have selected for your tree, make sure you have information regarding the dimensions of the container when you place your tree order.


| | | | |
| --- | --- | --- | --- |
| | ADVERTISEMENT... | | |